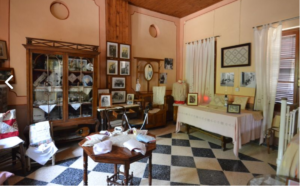 Fancy a small taste of  traditional village life in Cyprus?
Memories and images of Kato Drys village and its people are brought to life in a collection of agricultural, livestock and apian tools, furniture and general household items.  The museum's highlight is the beautiful collection of lace and embroidery dating back to the 1880s.
All visitors can take part in various seasonal activities such as olive, almond and grape picking and production of olive oil and honey, Cypriot style! You can also watch the making and preparation of homemade products like bread, dry figs, fig pies and the production of wine and zivania.
For more information about the Bee & Embroidery Museum, click here.